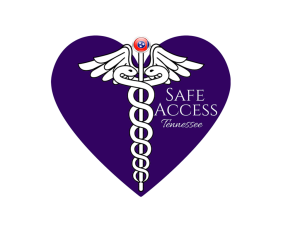 Randy Alexander, President
Safe Access Tennessee
1323 6th Avenue North
Randy.Alexander@safeaccessTN.org
www.safeaccessTN.org
FOR IMMEDIATE RELEASE: 2 November 2015
EAST TENNESSEE MOTHERS JOIN BOARD OF SAFE ACCESS TENNESSEE IN FIGHT FOR MEDICINAL CANNABIS
NASHVILLE, TENNESSEE  –  Sandy Bush and Stacie Mathes have joined the Board of Directors of Safe Access Tennessee. When faced with treating their children's Epilepsy, they looked into the efficacy of the Cannabis extract, CBD oil. The two were integral in the passage of the first workable bill with Rep. Jeremy Faison last year.
Stacie is a wife and mother of two, Asher and Josie. She is a graduate of Walters State with a degree in Management/Business Administration. After working seven years for a federally funded non-profit, she brings a wealth of knowledge and understanding to Safe Access Tennessee. Her passion to advocate for Medicinal Cannabis came when traditional medicine failed to be effective for her epileptic daughter, Josie. The Mathes family met with Rep. Jeremy Faison in the summer of 2014 and after meeting Josie he initiated and wrote the first cannabis bill to pass the Tennessee legislature in 2015. She will continue working hard to further Tennessee Cannabis laws.
Sandy is a Registered Nurse, wife, and mother of two. Her son, Cameron, was diagnosed with a catastrophic form of epilepsy, called "Infantile Spasms", at nine months old.   His diagnosis came when he was sent for testing of the electrical activity of his brain (EEG) because, at nine months, he still was not able to roll over, hold a toy, or interact with his family at all.  They learned that he was in a constant state of chaotic brain activity called hypsarrhythmia, that was preventing him from developing and learning. In their research, they learned how effective CBD oil had been for many children with Epilepsy. They have been ardent advocates ever since.
Randy Alexander, President of Safe Access Tennessee commented, "We are tremendously excited to have Sandy and Stacie join us! The experience they gained in their fight for CDB Oil is invaluable to our mission. They have a passion for helping the people of Tennessee gain access to Medicinal Cannabis that is unrivaled."
Safe Access Tennessee is a non-profit organization founded by and for the disabled and their caregivers. Our sole mission is to make Medicinal Cannabis available to the people of Tennessee. It is our belief that everyone has a right to medicine and Cannabis IS Medicine!
###